Together we walk your property so you can tell me about your home. You tell me what is special about your home and what you want highlighted. We will chat about what should be done prior to listing it. This may involve you doing minor repairs, decluttering.

Effective home staging can alter a property and produce a lasting positive first impression. It helps buyers see your home as their home. Where appropriate, I provide a complimentary staging consultation.
Professionally measured floorplans help to confirm accuracy, and they help buyers see the flow of your home, its particular layout, and buyers can visualize how their furniture will fit into the space.
I hire professional photographers ; they understand angles and lighting and use this to take beautiful pictures and virtual tours that showcase your home. Sometimes professional photography doesn't completely highlight all the wonderful features of your home. In these situations, I create a video tour of your property.
For waterfront, executive homes, unique and penthouse properties I offer aerial drone video to expose the environment your home sits in from a birds-eye view.

Full-color Feature sheets or brochures are created, showcasing the property and relevant property information, so prospective buyers have something to hold and make reference to after showings and open houses.

A homebuyer today normally starts their search online, and the internet has become the tool of choice for buyers to search for a new home. To ensure your home has worldwide exposure I showcase your home on many different media sources, including
• Canadian Real Estate Associates website:
realtor.ca
• Canadian RE/MAX website: 
remax.ca
• RE/MAX international website:
remax.com
• 
www.Global.remax.com
converts to your language of choice
• Our RE/MAX Victoria home site:
Remax-Camosun-victoria-bc.com
• My Website: 
terrykurash.com
Your home will be presented in various social media and online advertising campaigns. These may include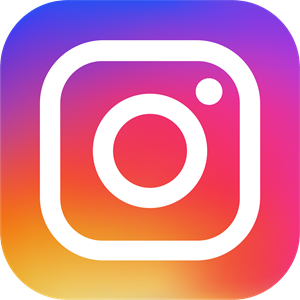 At your option, I hold open houses to ensure the maximum number of people are getting in the door to view your home. I promote your home on 
openhousesvictoria.ca
 and on Facebook.
I check with the Land Titles Office of BC to obtain a copy of and personally review your Certificate of Title on your home so buyers are aware of any covenants, restrictions rights of ways, etc.
 I   go to your municipal hall and research your property's current use and zoning to provide buyers with the information they want that will make them buy your home.
Verify if rental units are involved: if so, make copies of all leases, verify all rent and deposits, inform tenants of the listing, and discuss how showings will be handled.
Update you every weekend of any changes in the market, for example, if any new listings are in competition with you and the latest sales of properties similar to yours, as well as any new articles pertaining to the marketplace. This will be done by email or phone call.
Prequalify all prospective buyers whenever possible.
Maximize showing exposure by installing a RE/MAX Camosun For Sale sign at your property. RE/MAX is one of the most recognized and respected brands in the industry. Our signs generate calls from potential Buyers and sell homes
Profile your property at the RE/MAX sales meeting.
Follow up on the salespeople who have shown your home with an email, and forward you the response
Go over a mock offer to purchase with you, so you know what to expect when you get a 'real' offer
Review all offers and assist you with objectively evaluating each buyer's proposal, and explain the terms and conditions.
Negotiate on your behalf in a skillful educated and professional manner, ensuring that your best interests are fully represented
Monitor all time limits, terms, and conditions on contingencies that need to be met by you and the Buyer.
Coordinate any inspections or appraisals that may be necessary for the sale of your home.
Make sure the closing process goes smoothly by overseeing the completion of all paperwork upon a contract being accepted, home inspections, removal of conditions, and papers to the lawyers.
If you are moving out of town, I can connect you with a qualified RE/MAX agent to assist you in your new out-of-town location.